President — Ramon Dompor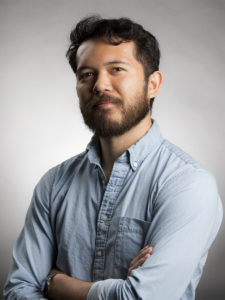 Ramon Dompor is a video journalist at The Seattle Times, where he produces character-driven stories in the Seattle community. Previously, he worked as a youth-filmmaking educator and freelance photographer, documenting climbing and biking trips in the mountains. He studied electrical engineering at Rutgers University in New Brunswick, New Jersey, and currently serves as the chapter president of the Asian American Journalists Association in Seattle.

Vice Presidents for Events — Emily Eng, Dhiya Gerber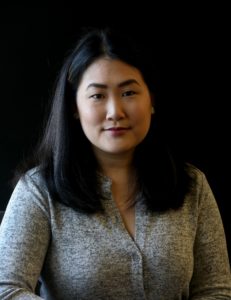 Emily M. Eng is the graphics editor at The Seattle Times where she leads the team in creating illustrations, graphics, maps and interactives for enterprise and daily stories. She works across the newsroom with multiple departments to cover subjects ranging from the environment to politics to sports. Trained as a science illustrator with a background in biology, she brings data and facts to life. Before joining The Seattle Times team, she worked at National Geographic Magazine and successfully runs a freelance illustration business.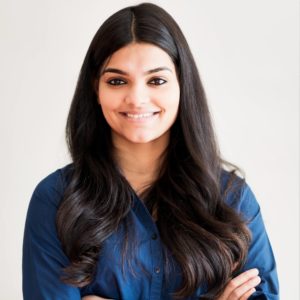 Dhiya Gerber is a journalist and storyteller based in the greater Seattle area. Dhiya grew up in India and moved to New York for graduate school. After school she worked at Mashable, The Guardian, NowThis and Conde Nast. She is passionate about new forms of storytelling and experimenting with platforms. She is currently a producer at Microsoft.
Vice President for Programs — Soumita Bhattacharya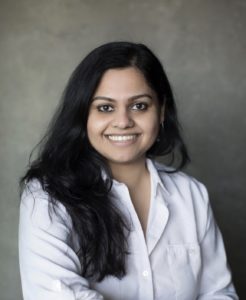 Soumita Bhattacharya is a visual storyteller based in the greater Seattle area. She works on stories of culture, identity, and performing arts. Some of her past roles using visual art for social impact include programming lead of the virtual reality segment of the largest US-based South Asian film festival (Tasveer, Seattle), independent curator for Just Another Photo Festival (JAPF, India) bringing photography to blue-collar and inner city areas. Her work has been published in major newspapers in India, and in books and magazines on dance. Soumita is a graduate of the Documentary Photography and Photojournalism program at the International Center of Photography in NYC.
Treasurer — Sarah Wallace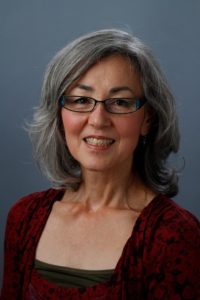 Thanks to training opportunities from AAJA, Sarah Eden Wallace made the leap from 25 years as a newspaper and magazine editor to entrepreneurial multimedia journalism (see www.fallingstarstudio.info). So she appreciates serving on the Seattle chapter board and opening doors for up-and-coming journalists of color.
Secretary — Mohammed Kloub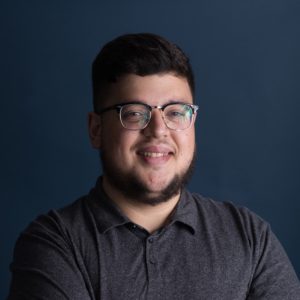 Mohammed Kloub (or Moh to most people) is the audience engagement editor at Crosscut, where he looks for creative ways to connect the Seattle and Washington state communities with the publication's journalism. Before Crosscut, Moh worked at The Seattle Times as an engagement editor and news producer, and interned at The Chicago Tribune reporting on crime and breaking news. Unsurprisingly, he loves to tweet. He has a been a member of AAJA since 2016 and wants to continue its tradition of supporting journalists of color in the Northwest.
National Board Representative — Amy Wong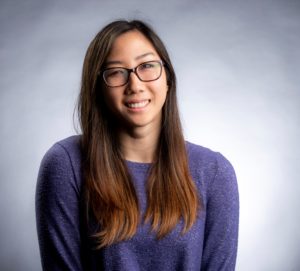 Amy Wong is the features producer for The Seattle Times, focusing on audience engagement and digital strategy, and occasionally writing about K-Pop and snacks. She's an alum of UW, and a Southern California native.
At-Large Board Members — Dahlia Bazzaz, Corinne Chin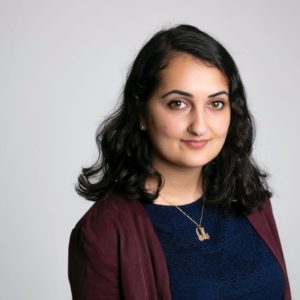 Dahlia is an education reporter at The Seattle Times, where she covers K-12 schools in the Seattle area. Her work focuses primarily on how marginalized youth and their families experience public schools. She joined the AAJA Seattle Board in 2018. You can probably catch her at a School Board meeting or at Garlic Crush, her favorite place to eat shawarma in the city.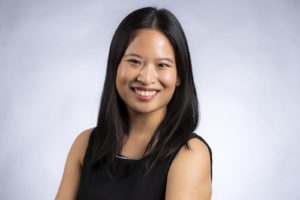 Corinne Chin is a Senior Video Journalist at The Seattle Times and the founder and leader of the newsroom's Diversity & Inclusion Task Force. As a storyteller, she focuses on in-depth video projects like Beyond the Border, a series of visual stories exploring immigration and deportation supported by the International Women's Media Foundation and the Pulitzer Center on Crisis Reporting; and Under Our Skin, an interactive documentary exploring the words we use – and misuse – to talk about race in America. She is a co-director of the Asian American Journalists Association's Women and Non-Binary Voices, and she is a past president of AAJA Seattle, which you can join for dim sum in Seattle's Chinatown-International District on the first Saturday of every month.