We hope you're having a great summer. It's been a minute, and we're looking forward to reconnecting with you next week at AAJA's National Convention in Washington, D.C., and also back in Seattle for an August meetup at Marination Columbia City.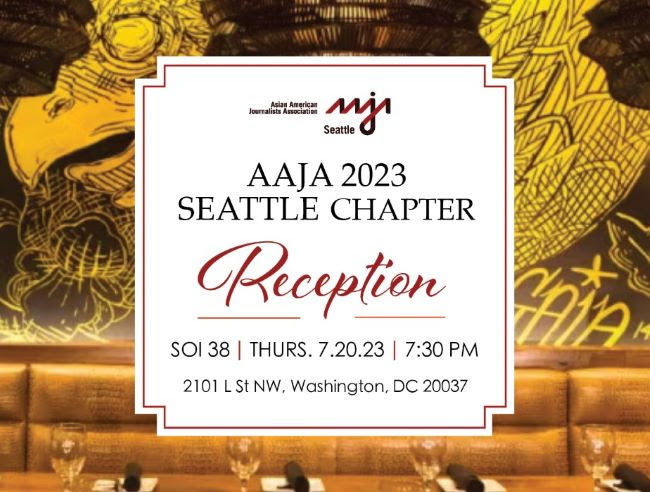 Connect with us
Please fill out this form so we can update you on events, panels and panelists, resources and more.
Convention resources
Check out the #convention Slack channel if you're still looking for housing/hotel/roommates. If you aren't on the AAJA National Slack, you can join here. And join the #chapter-seattle channel, to introduce yourselves and stay in touch with us.
Be sure to check your email for information on how to download the convention app, build your schedule, locate and bookmark panels, booths and speakers.