We're celebrating aspiring student journalists in Washington state who have won this year's Northwest Journalists of Color Scholarships, the Patricia Fisher Endowed Scholarship, the AAJA Seattle Founders Scholarship and the Northwest Journalists of Color-KIRO 7 Internship. A reception will be held at Hive Media Lab on Wednesday, May 9 at 6 p.m. Please RSVP here.
We'll hear from keynote speaker Tyrone Beason of The Seattle Times, and we'll also invite each of the scholarship winners to briefly speak about their career ambitions.
Finally, a special thank you to this year's judges: Helga Salinas, Ruchika Tulshyan, Andrew Simon and Ken Christensen for their help with judging the Journalists of Color reporting scholarship and Founders scholarship; and Danny Gawlowski, Ramon Dompor and Corinne Chin for their help judging the Visual Journalism scholarship.
Here are this year's winners.
Northwest Journalists of Color scholarship
Grace Madigan is currently a junior at the University of Washington double majoring in political science and journalism with a minor in diversity. She produces and hosts a podcast she created for UW's The Daily that focuses on learning about other people and cultures by talking about food. She's interned at KCTS and is currently interning with Seattle Met magazine. In the future, she hopes to continue telling stories where food, identity, and culture intersect.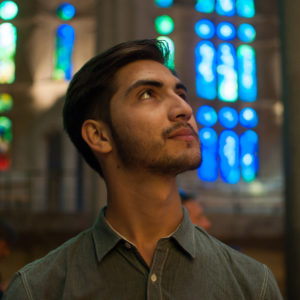 Enrique Pérez De La Rosa is a University of Washington journalism student who is currently working as a video production intern at KCTS9. This summer he'll intern with CIMAC Noticias, an online news outlet that focuses on women's rights issues in Latin America. He's also worked for KNKX, the Northwest News Network and the Washington Newspaper Publishers Association where he reported on the Washington state legislature. Through his work, he wants to bring attention to inequality and injustice by telling stories of adversity and perseverance of marginalized communities.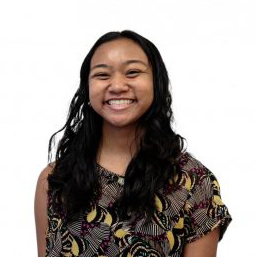 Annika Prom attends Mountlake Terrace High School, where she is the Lifestyle Editor of the school newspaper, Hawkeye. Her journalism experience began in seventh grade at her middle school newspaper after her brother suggested she join, claiming she would become popular. Annika's family has a long history of community advocacy through reading and writing. She aims to give a voice to community members and share their stories to create a tighter bond within the community. Annika plans to study journalism and a not-yet-determined field of science.
Founders Scholarship
Amy Wong is a senior at the University of Washington double majoring in journalism and environmental science. She is a copy editing intern at The Seattle Times and was formerly a producer at The Seattle Globalist. Amy is passionate about elevating underrepresented voices, specifically those in the Asian American community.
Visual Journalism Scholarship
Ester Ouli Kim is a first-generation college student finishing her last year at the University of Washington. As a multimedia journalist, she pursues human-centered stories aimed at understanding the world and provoking thought through any medium. After switching gears from biochemistry to journalism – spending a few months in India in between – Ester returned to school to finish her degree. She has since been a WNPA Scholar, interned with The Seattle Globalist and published work all around Seattle.
Thanks to our event partners: Seattle's Asian American Journalists Association, the Seattle Association of Black Journalists, KIRO 7, and Hive Media Lab.
We look forward to seeing you at the reception on May 9!